MILK POWDER FOR ADULTS - Save time and money by eliminating the need to run to the grocery store every week for a new carton of milk. No more tossing out milk that expired too quickly! Now have milk when you want it, wherever you want it.

WHOLE MILK POWDER FOR COFFEE & TEA - Have affordable, convenient milk, without sacrificing any of the taste! This shelf stable milk powder will last a long time and still taste great.

HIGH IN CALCIUM AND PROTEIN - Milk is high in calcium which builds healthy bones and teeth. Drinking milk may also help build and repair muscle tissue due to its high protein content. Powdered milk is useful for babies and pregnant women.

EASY TO MAKE & BREAD MACHINE COMPATIBLE - Just add water! Reconstitutes easily with room temperature water as well, so you can have milk anywhere.

100% GUARANTEE AND ONE YEAR WARRANTY - We aim to offer the highest quality and most authentic products. We guarantee your satisfaction. If you are not satisfied with your purchase, please return it for a FULL REFUND within 365 days. Add to Cart.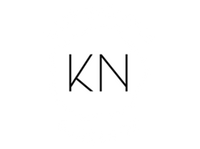 STILL IN DOUBT? TRY IT, RISK-FREE!
f you're not satisfied with our product, simply contact us and we'll give you a full 100% hassle-free refund.