Keeping Those Pests Away!
If you're dealing with the headache and constant stress of pests or rodents at home, chances are you've looked at every option out there. Between traps, chemical-based sprays, and expensive pest control companies, it's hard to find an affordable and effective option yet safe to use around your home. That's why we created our Rodent Repellent Spray.
This super effective repellent spray is filled with natural peppermint oil with a fresh, minty smell that repels a variety of pests, rodents, and insects. Due to their strong odor and their enhanced sense of smell, pests will shy away from any areas in which this rodent spray is used while you enjoy a pest-free home and a great minty smell!
For those of us that own our own homes or other properties, there's one unexpected constant that we're always dealing with pests. From rambunctious raccoons digging through our garbage cans to noisy mice living in the attic, there always seems to be some sort of pest ready to make some mischief!
A Natural Plant-Based Peppermint Oil
Safely keep them at bay in any room in your home or any space in your yard with our Rodent Repellent Spray. This peppermint-based spray is filled with natural peppermint oil, a minty plant-based compound that naturally repels raccoons, insects, mice, and much more. Just a few sprays of this rodent repellent in areas around your home will activate the peppermint-based protection!
When looking for natural methods of pest control, there's always one powerful ingredient that comes to mind - peppermint oil. A natural plant-based peppermint oil packs a sharp scent that is enjoyable for most people yet potent and repelling to rodents. That's why we infused our Rodent Repellent Spray with the power of peppermint oil.
This amazingly-scented peppermint oil-based repellent is perfect for keeping a variety of pests away, including mice, roaches, raccoons. In other words, while you're enjoying the fresh minty aroma from fresh peppermint oil, those pesky pests and rodents will be keeping away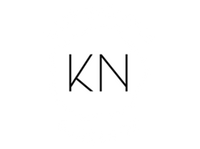 STILL IN DOUBT? TRY IT, RISK-FREE!
f you're not satisfied with our product, simply contact us and we'll give you a full 100% hassle-free refund.