Psyllium Husk Powder

 


Perfect for Keto & Low Carb Diet

Excellent source of fiber

Promotes Healthy Tummy

Add a serving to smoothies, juice, baked goods, yogurt, oatmeal.

 





Gluten-Free and Non-GMO Psyllium Husk for Keto Baking

Tasty Flat Bread

Ingredients

 


1/2 cup coconut flour

2 Tbsp. psyllium husk powder

1 Tbsp. olive oil

1/4 tsp. baking soda

1 tsp. salt

1 cup warm water

 


 


In a medium mixing bowl, combine the coconut flour, psyllium husk, baking soda, and salt. Add in olive oil and warm water.

To cook the bread, heat up a cast iron (or non-stick) pan over medium-high heat and add 1 tsp. / 5 ml olive oil.

Cook for 2-3 minutes on the first side, flip over using a spatula and cook for 1-2 more minutes on the other side.

 


Low Carb Bread

Ingredients

 


3/4 cup warm water

6 tablespoons psyllium husk powder

1 cup coconut flour 125g

1 1/2 teaspoons baking soda, 3/4 teaspoon sea salt

10 large eggs

1/2 cup olive oil, 1/4 cup coconut oil melted

 


 


Preheat oven to 350°F. If not using silicone pan, grease or line pan with parchment paper.

Dump all ingredients into a food processor and pulse until well combined. If you don't have a food processor, you can use a mixing bowl with electric mixer. Spread batter into 8x4 loaf pan. Smooth top.

Bake for 45-55 minutes or until edges are brown and toothpick inserted comes out clean.

 


Keto Pancakes

Ingredients

 


½ cup fresh or fresh blueberries and/or bananas

1 cup heavy whipping cream

4 eggs

7 oz. cottage cheese

1 tbsp ground psyllium husk powder

2 oz. butter or coconut oil

 


 


Add eggs, cottage cheese and psyllium husk to a medium size bowl and mix together. Let sit for 5-10 minutes to thicken up a bit.

Heat up butter or oil in a non-stick skillet. Fry the pancakes on medium-low heat for 3–4 minutes on each side. Don't make them too big or they will be hard to flip.

Add cream to a separate bowl and whip until soft peaks form. Serve the pancakes with the whipped cream and berries of your choice.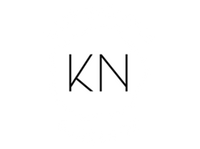 STILL IN DOUBT? TRY IT, RISK-FREE!
f you're not satisfied with our product, simply contact us and we'll give you a full 100% hassle-free refund.