PLANT CARE SPRAY WITH ESSENTIAL OILS: Our Plant Mister Spray is a mixture of peppermint, rosemary, and citronella oils. The combination is well-known for its insect-control abilities; it enables this pesticide for indoor plants to kill spider mites and fungus gnats quickly.

INDOOR & OUTDOOR PLANT PEST CONTROL: Use our Plant Mister Sprayer Bottle to protect your indoor and outdoor plants from pests including spider mites, fruit flies, mosquitoes, and fruit gnats. Simply spritz the leaves and stems of plants to control and repel insects.

SAFE GARDENING: Our Plant Spray is gentle on plants and safe to use around people and pets. Use this spray in your garden, greenhouse, or home. You can be confident that no hazardous chemicals will linger - just a fresh peppermint oil scent!

NATURAL INGREDIENTS: Made with natural ingredients in the USA. A refreshing and pleasant scent to keep your house plants and garden insect and bug-free. This 16oz peppermint spray for plant insects has up to 2,000 sprays.

NATURALLY EFFECTIVE. Protect against spider mites, fungus gnats, and plant insects. Using our non-harsh peppermint oil spray formula, it is cruelty-free, biodegradable with natural ingredients. This product is made in the USA.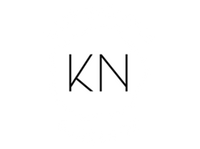 STILL IN DOUBT? TRY IT, RISK-FREE!
f you're not satisfied with our product, simply contact us and we'll give you a full 100% hassle-free refund.