WE'RE ALL ABOUT ORGANIC SPIRULINA!
We're totally all about organic spirulina! Our premium Spirulina Tablets are produced using naturally-grown spirulina algae, a freshwater and saltwater algae that has quickly become a favorite superfood around the world due to its nutrient-dense nature. Our tablets are produced by gathering fresh spirulina algae, processing it to perfection, and blending it with other proprietary plant-based ingredients. The result is an easy-to-swallow and nutrient-dense supportive herbal supplement in a modern tablet form that you can easily take each and every day for added body-boosting benefits.
FULL-BODIED SUPPORT & BOOSTING BENEFITS
On top of their high level of antioxidants, our natural Spirulina Tablets are also filled to the brim with essential vitamins and minerals. This delicious supplement is a great source of body-building protein, 
Chlorophyll, Fiber, Amino Acids (Omega 3 6 9, GLA, Arginine), Fatty Acids, Immune Vitamins (Vitamin A, Vitamin B2, Vitamin B12, Vitamin C, Vitamin K, Biotin), Minerals (Magnesium, Calcium, Potassium & Zinc Vitamin), Flavonoids, Phytonutrients, and Antioxidants.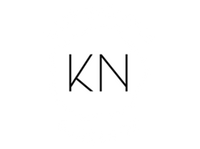 STILL IN DOUBT? TRY IT, RISK-FREE!
f you're not satisfied with our product, simply contact us and we'll give you a full 100% hassle-free refund.