LOW CALORIE
Organic MCT Oil Powder is a great supplement for anyone looking to reduce their waistline and manage their weight. Derived from the highest quality coconuts, Organic MCT Oil Powder is naturally lower in calories than other "good" oils and sources of fatty acids. 
It digests easily and converts into energy quickly so you immediately feel energized. It also will keep you feeling full for hours. You won't be tempted to snack on empty calories in between meals so you'll eat less and keep your weight down. It contains acacia gum, a prebiotic that aids digestion. Prebiotics help to increase the good bacteria in the gut. Try it if you are watching your weight or want to increase energy without consuming too many more calories. 
HIGH IN GOOD FATS
Organic MCT Oil Powder is a must-have supplement if you are following a Keto diet. It is an excellent source of fatty acids that promote brain and body function. Fatty acids have been shown to help a number of conditions including heart disease and stroke. 
Organic MCT Oil Powder is excellent to incorporate into your diet if you are an athlete or regularly participate in high-energy workouts. It can help to reduce lactate buildup and may help your body burn more fats during exercise. Consuming Organic MCT Oil Powder is an excellent way to support your healthy lifestyle. 
MCTs help to fight yeast and bacterial growth because they contain some antimicrobial and antifungal effects. This may also help benefit common skin conditions and rashes. 
INCREASES ENERGY
Adding Organic MCT Oil Powder to your morning coffee or tea is a great way to boost your energy to keep you moving all day long. MCTs have a shorter chain length than LCTs (Long-Chain Triglycerides), they travel more quickly from the gut to the liver. As a result, the body easily and readily absorbs MCTs and converts them into energy faster. 
For those following a ketogenic diet, Organic MCT Oil Powder can be converted to ketones in the liver. These then get passed to the brain to support brain cells and improve brain function. 
Organic MCT Oil Powder can easily be incorporated into any diet. Add it to your drinks, smoothies, coffees, or teas for energy, fatty acids, and overall well-being.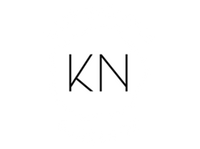 STILL IN DOUBT? TRY IT, RISK-FREE!
f you're not satisfied with our product, simply contact us and we'll give you a full 100% hassle-free refund.