YOU'LL LIKE THIS POWDER 'BERRY' MUCH
Sourced from naturally-grown freshly ripened strawberries, our premium Freeze Dried Strawberry Powder is the perfect addition to any kitchen or pantry. This product is carefully created through a unique process of dehydrating deliciously ripe strawberries before powdering them to perfection into a sweet and smooth pantry essential. This amazing powder is both nutrient-dense and delicious, perfect for adding to a variety of recipes and drinks for a sweet and fruity twist. Whether you're cooking, baking, or mixing drinks, this smooth sweet powder is perfect for you!
A SWEET BOOST OF ADDED NUTRITION
A favorite addition to any kitchen or pantry, our delicious Freeze Dried Strawberry Powder is both sweet and body-boosting in one. This fruity and flavorful powder is high in essential vitamins and minerals as well as filling fiber. In fact, our freeze-dried strawberry powder has the perfect amount of fiber to provide essential support to the digestive system while helping to keep you fuller for much longer. In addition to packing a lot of fiber, this smooth powder is filled with high levels of antioxidants, free-radical fighting compounds that help to reduce inflammation in the body while providing support for the cardiovascular system. 
EASY TO BLEND AND EVEN EASIER TO ENJOY
Our delicious premium Freeze Dried Strawberry Powder is perfectly prepared and ready to use when cooking, baking, or crafting drinks. With its smooth consistency and fruity strawberry taste, you'll be ready to enjoy this delicious add-in again and again. Blend a spoonful into your favorite cake or cookie recipe for an added fruity flavor and a boost of antioxidants. Mix a few scoops into your morning smoothie or hot cereal for a deliciously decadent addition. Add some powder to your cup of a hot tea or iced tea for a sweet addition that you'll love.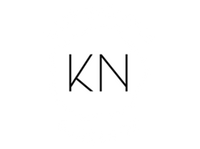 STILL IN DOUBT? TRY IT, RISK-FREE!
f you're not satisfied with our product, simply contact us and we'll give you a full 100% hassle-free refund.