Made with Essential Oils
This room spray is truly as sweet as it gets! Our Air Freshener Spray Peppermint Scent is a delicately scented room refreshing and deodorizing spray, ideal for linens, beddings, and pillows. Made from a unique blend of essential oils and natural surfactants, it creates a mist of cool & peppermint fragrance with each and every spray, releasing just the right amount of fresh peppermint aroma.
Quick Touch of Freshness
Our Air Freshener Spray Peppermint Scent doesn't just mask smells - it helps to get rid of them! Whether you're dealing with a stuffy office conference room, an overused old waiting room or a living room packed full of pets and kids, this room deodorizer spray is a convenient option. It's ideal for use in both the home and the office, or anywhere else that needs a quick spritz of cool peppermint goodness!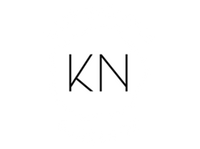 STILL IN DOUBT? TRY IT, RISK-FREE!
f you're not satisfied with our product, simply contact us and we'll give you a full 100% hassle-free refund.