THICKENING AGENT: Perfect as a thickener for creamy soup, jelly, ice cream, candy, and gelatin recipes. It is a great ingredient for vegan cheese and food gelling agent. No odor. Can be used to strengthen and stabilize desserts.

GOOD FOR BONE HEALTH: In addition to calcium, Agar Agar is also high in manganese. Together these nutrients can help strengthen bones. As we age, we lose bone density so it's important to maintain a healthy diet rich in calcium and manganese.

HIGH IN IRON AND FIBER: Agar Agar is high in iron and fiber. It can be difficult for those who consume a vegan diet to find good sources of iron. Adding Agar Agar to your diet can boost your iron intake and help your body produce healthy red blood cells.

VEGAN and KETO-FRIENDLY: Because Agar Agar is derived from seaweed and is sugar and carb free, it is both vegan and Keto-friendly. This highly versatile thickening agent that can be used in a number of different Keto and/or vegan recipes.

QUALITY GUARANTEE: We know you'll love our healthy and natural Agar Agar powder but if you are not completely satisfied, let us know and we'll make it right.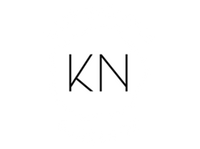 STILL IN DOUBT? TRY IT, RISK-FREE!
f you're not satisfied with our product, simply contact us and we'll give you a full 100% hassle-free refund.