Brewer's Yeast Powder for Lactation

 


Promotes Milk Production

Excellent for Lactation Cookies

Add a serving to Smoothies, Baked goods, Yogurt, Oatmeal

 





For Nursing Mothers, Vegans, and Vegetarians

BREWER'S YEAST SUPPORTS A HEALTHY MILK SUPPLY FOR BREASTFEEDING

Brewer's Yeast Powder is used for baking, brewing beer, and making wine. It is most commonly used by breastfeeding moms to help boost milk supply.

It has been used for generations for milk production as well as an array of additional health benefits such as:

 


Boosts Energy Levels

Fight Fatigue

Help Lower Blood Sugar Levels

Elevate Mood and Sense of Well-Being

Provide Nourishment to Skin, Nails, and Hair

Help Reduce Anxiety & Stress

 


Promotes Breast Milk Production

Lactation Cookies

Simply add 2 teaspoons to your favorite cookie recipe to benefit increase lactation production.

Increase Breast Milk Supply

A serving a day can help increase breast milk supply.

Nursing Mothers

Brewer's Yeast Powder help nursing mothers produce more milk.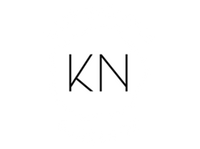 STILL IN DOUBT? TRY IT, RISK-FREE!
f you're not satisfied with our product, simply contact us and we'll give you a full 100% hassle-free refund.