BIODEGRADABLE SEED STARTER POTS - these starter trays are biodegradable. Each cell is 1.75" square and 2" deep, overall 4"W by 10"L.
ALL NATURAL - biodegradable, which are perfect for seeds, vegetables, plants, flowers and seedlings. These natural pots allow plant roots to air prune as they naturally emerge through the pot.
BONUS - 10 PLANT MARKERS - each peat pot kit includes 10 germination trays with 10 cells (50 Total) AND 10 plastic plant markers. Plant markers are not biodegradable.
REDUCE SHOCK WHEN TRANSPLANTING - eliminate transplant shock and develop strong roots as the plants do not have to be removed from the pot.
100% GUARANTEE AND ONE YEAR WARRANTY - We aim to offer the highest quality and most authentic products. We guarantee your satisfaction. If you are not satisfied with your purchase, please return it for a FULL REFUND within 365 days. Add to Cart.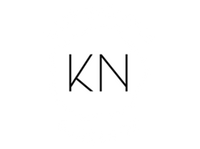 STILL IN DOUBT? TRY IT, RISK-FREE!
f you're not satisfied with our product, simply contact us and we'll give you a full 100% hassle-free refund.