HOT DOG, THESE CABLES ARE STRONG!
When it comes to spending time with our pups in the great outdoors of the backyard, the garage or simply around the house, it's often easy to find that they have escaped their collar, slipped out of their kennel or simply pulled their cable loose. That's why we created our premium-grade Cable Tie for Dogs - this super strong cable is produced with a classic shape and reinforced design to safely secure any of your small to medium sized dogs that weigh up to 60 lbs. These indoor and outdoor cables are perfect for keeping your treasured dog safely tethered day in and day out!
SMALL TO MEDIUM-SIZED DOGS, WE HAVE YOU COVERED!
If you've been searching for a premium-grade cable tie to keep your small to medium sized dog safely tethered, you've probably run into one frustrating challenge - everything is designed for big dogs! But never fear, we have you covered with our amazing Cable Tie for Dogs. Our super strong cable was carefully crafted with smaller dogs in mind, with a classic reinforced design and plenty of internal support to keep any pup up to 60lbs safely secured. This pet-friendly cable tie is a great leash alternative for both indoors and outdoors.
THE PERFECT PET-FRIENDLY DESIGN
When it comes to searching for a safe and effective way to keep your treasured dog or puppy safely tethered, it's often difficult to find an option that is truly sturdy and pet-friendly at the same time. Our premium Tie Cable for Dogs combines the best of both worlds, with a petf-riendly design that can be used both indoors and outdoors.Use this cable in your home secured to any reinforced or sturdy surface on one end and attached to your dog's collar on the other. In the great outdoors, simply attach it to a fence, stake or other reinforced structure on one end and clip to your dog's collar on the other.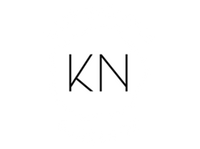 STILL IN DOUBT? TRY IT, RISK-FREE!
f you're not satisfied with our product, simply contact us and we'll give you a full 100% hassle-free refund.