USDA ORGANIC - Our USDA Certified Organic Pomegranate JUICE Powder is sweet, tasty, and comes in a unique golden yellow color.
LOADED IN ANTIOXIDENTS & VITAMINS - A natural source of antioxidents and rich in Vitamins C, Vitamin K, and potassium
SMOOTHIE, BEVERAGE & BAKING - Add a scoop to your smoothie, morning hot cereal, or power bowls for a quick boost of fruity flavor and beneficial effects. Add to bake cakes, cookies or muffins.
NO ADDITIVES - No Preservatives, No Fillers, No GMOs, No Artificial Colors, No added Flavor, No Soy and No Gluten.
LOVE IT GUARANTEE - We understand that you have placed your trust in us to provide you with the best quality & most delicious organic spirulina powder. Because of this, we offer a 100% guarantee of your enjoyment of this nutrient-dense & tasty juice powder..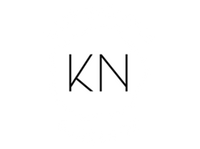 STILL IN DOUBT? TRY IT, RISK-FREE!
f you're not satisfied with our product, simply contact us and we'll give you a full 100% hassle-free refund.