YOU 'MUSH' GIVE THIS INSTANT COFFEE A TRY!
In the world of instant coffee, many of us are all about the flavor. While convenience and speed are definitely appreciated, how your coffee tastes is just as important, too. Our Organic Mushroom Instant Coffee offers the best of convenience and taste, with an easy-to-use formula and an amazingly delicious flavor. This delicious instant coffee has a smooth, superfine texture that blends easily into any liquid to instantly create the perfect cup of rich mouthwatering coffee. Simply add a scoop or two to hot water in the morning and mix in your favorite milk and sweetener to craft the perfect cup of coffee.
A SUPER BLEND OF AMAZING SUPER INGREDIENTS
When indulging in that perfect morning cup of much-needed coffee, we're often so focused on the flavor and the influx of caffeine that we forget to think about what's in our coffee. While many instant coffees capture the true flavor of a freshly brewed cup of coffee, they don't offer many other benefits. With our Organic Mushroom Instant Coffee, you can have the best of both worlds, with a classic savory coffee flavor and the added benefits of powdered superfoods. In fact, this rich and smooth instant coffee blend features amazing ingredients such as lion's mane mushrooms, chaga mushrooms and cordyceps mushrooms.
AN EASY AND DELICIOUS WAY TO START YOUR DAY
When rushing to get ready in the morning, we're always in a time crunch. Between making breakfast, getting dressed and making sure you have everything that you need for work, the morning can be hectic! Sometimes you don't even have time to brew the perfect cup of coffee. With our Organic Mushroom Instant Coffee, you don't have to worry about running out of time for a much-needed cup of joe. This convenient instant coffee blend features a deliciously savory flavor with a rich, smooth texture that takes seconds to make. That way, you can have the perfect morning pick-me-up, even in a time crunch!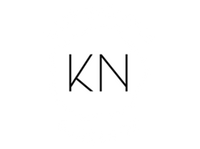 STILL IN DOUBT? TRY IT, RISK-FREE!
f you're not satisfied with our product, simply contact us and we'll give you a full 100% hassle-free refund.