USDA ORGANIC - Made carefully from organic mushrooms (Reishi, Chaga, Lions Mane, Cordyceps, Turkey Tail, Shiitake, & Maitake). Rich in antioxidants and essential nutrients, this powder is a wonderful natural booster to add to your daily routine.
ENHANCE ATHLETIC PERFORMANCE - This blend contains adenosine, which enhances the production of ATP when you need that extra push in your workouts. It helps provide that quick burst of energy and helps reduce fatigue.
IMMUNE SUPPORT- Reishi, Maitake, and Turkey Tail are known for supporting the immune system and overall immune function.
IMPROVED MEMORY & CONCENTRATION - This mushroom blend helps enhance focus and overall mental clarity. It has erinacines and hericenones that help support the growth and repair of nerve cells.
100% GUARANTEE AND ONE-YEAR WARRANTY - We aim to offer the highest quality and most authentic products. We guarantee your satisfaction. If you are unsatisfied with your purchase, please return it for a FULL REFUND within 365 days. Add to Cart.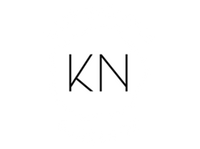 STILL IN DOUBT? TRY IT, RISK-FREE!
f you're not satisfied with our product, simply contact us and we'll give you a full 100% hassle-free refund.