THIS POWDER WILL LEAVE YOU ROARING
Get ready to get roaring for this amazing powder! Sourced from naturally-grown lion's mane mushrooms, our premium Organic Lion's Mane Powder is the perfect vegan and gluten-free essential to add to any kitchen or pantry. This delicious powder is produced by gathering fresh mushrooms, carefully slicing, and then powdering them to perfection. The result is a smooth, slightly sweet, and savory nutrient-dense powder that's ideal for cooking, baking, and more. Blend a scoop of this smooth powder into your favorite recipes for baked goods, bread doughs, and more to reap the amazing benefits.
AN A-MANE-ZING SOURCE OF VITAMINS & MINERALS
On top of packing a smooth texture and a deliciously savory flavor, our premium Organic Lion's Mane Powder is also filled to the brim with essential vitamins and minerals to keep your body supported from head to toe. This smooth powder is filled with vitamin B6, an essential vitamin that works to support brain function and support an improved mood. In addition, this mushroom powder is also filled with body-boosting copper, an essential mineral that works in tandem with iron to support the production of red blood cells, thereby providing a high level of support for the cardiovascular system and heart function.
SMOOTH, DELICIOUS, AND PERFECT FOR BOTH COOKING AND BAKING
Easy to use and even easier to enjoy, our premium Organic Lion's Mane Powder is ideal for use when cooking, baking, making drinks, and more. Blend a spoonful into your morning hot teas, coffees, or lattes to create a body-boosting pick-me-up to get you up and moving. Add a few scoops to your favorite baked goods, including cookies, brownies, and cakes, to produce supportive better-for-you treats that will leave your mouth watering. Mix into bread doughs to create amazing savory bread that is perfect for any occasion. Add to sauces, gravies, and soups for an additional savory flavor and smooth texture.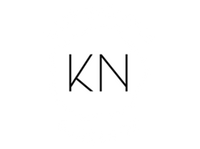 STILL IN DOUBT? TRY IT, RISK-FREE!
f you're not satisfied with our product, simply contact us and we'll give you a full 100% hassle-free refund.