THIS AMAZING MINERAL OIL TRULY MAKES THE 'CUT'
When it comes to taking care of our daily cooking utensils, it is often typical to take the easy way out and skip the annoying process of caring for and treating wooden items. After all, we have limited time, to begin with, and it's just such a hassle to keep up with it! That's why we created our Cutting Board Mineral Oil. We understand the hustle and bustle of daily life and wanted to create something that made the process of treating and maintaining wooden products, from cutting boards and butcher blocks to wooden spoons and mixers, a breeze. This smooth, lightweight oil is super versatile and easy to use, making it an ideal choice for any kitchen.
FOOD GRADE, FOOD-SAFE, AND EASY TO USE
Oftentimes, when searching for useful and convenient products to help maintain our cooking utensils and tools, it is not easy to find options that are effective and safe to use around our families. It feels like you have to choose one or the other! With our Cutting Board Mineral Oil, you get the best of both worlds. This smooth oil is safe and effective to use on any wooden utensils or tools as well as stainless steel blades and appliances. It features a proprietary formula that is completely food-grade and food-safe, making it an ideal choice for adding to any family's kitchen or professional kitchen.
PROTECTS WOOD FROM CRACKING, SPLITTING, AND MORE
If you take a closer look at the wooden utensils and tools that you use in the kitchen each and every day, chances are that you've noticed some considerable wear and tear. From splits and cracks to uneven textures, it's difficult to keep these items safe and easy to use on a daily basis. Our Cutting Board Mineral Oil was imagined to address this worry, with a unique proprietary formula that actively works to protect wooden items from cracks and splits. In addition, this amazing mineral oil can also be used to protect stainless steel items from rust, such as stainless steel blades or appliances.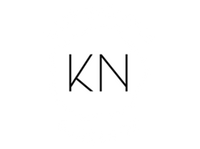 STILL IN DOUBT? TRY IT, RISK-FREE!
f you're not satisfied with our product, simply contact us and we'll give you a full 100% hassle-free refund.