Cutting Board Mineral Oil Food Grade
This amazing mineral oil truly makes the 'cut'! Our Cutting Board Mineral Oil is a smooth and light mineral-based oil that is carefully crafted to protect and treat wooden cutting boards, butcher blocks, and more. This product is a must-have for any professional chef or home chef who is looking for an easy and convenient way to protect cutting boards, butcher blocks, and other wooden cooking utensils.
An easy and convenient way to protect your wooden cooking utensils and tools, our Cutting Board Mineral Oil features a light texture with a smooth feel that's easy to apply and clean up. This amazing mineral oil is a completely food-safe way to protect wooden surfaces, with a food-grade formula that's carefully crafted to protect woods, from cutting boards to wooden spoons to butcher blocks and more.
Protect Wood, Stainless Steel Kitchenware, and Appliances
In addition to protecting against premature cracking and splitting from the common wood product, this smooth mineral oil also helps to protect steel blades from rust, including your favorite kitchen knives. It's also a great way to keep countertops, tables, and desks squeaky clean without the worry of any damage. You can also use this fantastic mineral oil to clean copper pots, your stainless steel stove, and your fridge.
Our Cutting Board Mineral Oil is perfectly packaged in a bottle and ready to use in any professional or home kitchen. Add a small amount to a damp cloth before gently rubbing it into wooden surfaces in a smooth circular motion. Use a quarter-sized amount to clean and treat stainless steel appliances, such as your fridge, stove, or microwave. Pair this mineral oil with a lightweight cloth to clean and treat copper bowls, stainless steel blades, and more while also providing protection from rust.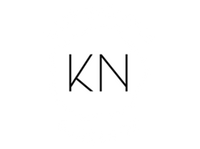 STILL IN DOUBT? TRY IT, RISK-FREE!
f you're not satisfied with our product, simply contact us and we'll give you a full 100% hassle-free refund.