THIS ADDITIVE TRULY DOES IT ALL
Meet the ultimate household pantry essential - Cream of Tartar. This unique product is perfect for everything from baking and cooking to cleaning and crafting. You can use it in the kitchen as a leavening agent in baked goods like meringue and angel food cake. It can also be used to prevent sugar from crystalizing and to prevent homemade whipped cream from deflating. Additionally, cream of tartar can be mixed with a variety of other household ingredients to create powerful, all-natural cleaners for everything from stains to messes and more.

TAKE CLEANING TO A WHOLE NEW LEVEL
Not only is Cream of Tartar an amazing leavening and thickening agent, but also it's a great cleaning resource, too. Due to its acidic nature, it can be easily mixed with a variety of other household agents to create a safe, chemical-free cleaning source for a variety of messes. Mix it with equal parts vinegar for a powerful cleaning agent. Add it to a spray bottle with ½ as much glycerin to create a potent stain remover. You can also mix it with a little bit of water to help naturally clean stainless steel appliances and kitchen accessories.

AN ADDED BOOST OF NUTRITION
In addition to its amazing versatility, Cream of Tartar also offers a notable boost of necessary nutrition when used in baked goods and other dishes. Filled with potassium, cream of tartar offers antimicrobial properties that can be used to help fight acne when applied to trouble areas as a paste. Additionally, this potassium may be beneficial in helping fight the occurrence of headaches or migraines. The high level of magnesium in addition to potassium also may help as a natural digestive aid, acting as a laxative and easing constipation.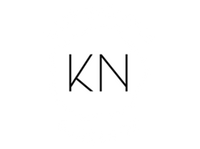 STILL IN DOUBT? TRY IT, RISK-FREE!
f you're not satisfied with our product, simply contact us and we'll give you a full 100% hassle-free refund.