GLUTEN, SOY, AND DAIRY FREE: A tasty, healthy, alternative to dairy or soy milk. Contains no gluten either, a great choice for those with allergies.

TASTES FRESH - Preservative free and packaged in resealable bags to guarantee you're getting the highest quality possible. Makes tasty, delicious-smelling, vegan and keto pancakes, shakes, cookies, etc.

CREAMER FOR COFFEE - Add a fresh coconut taste to your coffee! Just add the creamer to a warm cup of coffee and stir well, or mix with a little water first to create a paste and then pour in.

DISSOLVES EASILY - Finely ground to dissolve easily in hot liquids. Use a little bit of hot water and mix with coconut powder to create a paste before adding it to your cooking.

LOVE IT GUARANTEE: We understand that you have placed your trust in us to provide you with the best quality, healthiest and most delicious organic coconut milk powder & offer a 100% guarantee of your enjoyment of this nutritious & super tasty powder.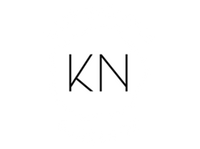 STILL IN DOUBT? TRY IT, RISK-FREE!
f you're not satisfied with our product, simply contact us and we'll give you a full 100% hassle-free refund.