A TRUE MULTIPURPOSE PRODUCT
Citric acid is the perfect safe and easy to use multipurpose product for both in the kitchen and around the home. This non-GMO product is the perfect ingredient to add to a variety of homemade beauty products, including bath bombs, soaps and more. Additionally, it can be mixed with water to make an effective cleanser that will easily remove stains, buildup and hard water residue without the dreaded scrubbing. It's also a great ingredient to add a truly sour flavor to gummies, candies and baked goods.

THE PERFECT FLAVOR ENHANCER
Citric acid is the perfect addition to any baked goods, gummies and candies for a punch of deliciously sour flavor. It also is a great natural preservative and is a favorite for using in dehydrating foods, canning and jarring jams, preserves and more. Due to its lip-puckering sour taste, citric acid is a wonderful addition to any hard or sour candies for a much-needed touch of zesty and delicious flavor.

AN ESSENTIAL CLEANSER
Perfectly safe around children and pets, citric acid is a great ingredient to make your own household cleaner that won't leave any pesky scum, stickiness or residue. Just mix with water to create the perfect no-nonsense cleanser that can battle the toughest of stains, buildup and hard water residue. Additionally, citric acid also has antibacterial properties, helping to kill harmful bacteria, mildews and molds as you clean for a healthier and happier home that smells great too.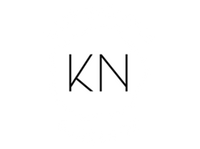 STILL IN DOUBT? TRY IT, RISK-FREE!
f you're not satisfied with our product, simply contact us and we'll give you a full 100% hassle-free refund.