What is Oregano Leaf Oil?
Kate Naturals' Oregano Leaf Oil is a powerful blend of the finest quality Origanum Vulgare, USP grade vegetable glycerin, and purified water. This amazing oil is carefully extracted using a proprietary process to ensure that you get only the best, purest, and most potent product available. 
Our Oregano Leaf Oil is rich in antioxidants which support the body's natural immune response. Oregano leaves are highly valued for their benefits and have been used since ancient times to alleviate a variety of ailments. Oregano Leaf Oil is known to support immune system function, promote digestion, and gut support.
Why Use Oregano Leaf Oil?
Oregano Leaf Oil has been used as a natural antibiotic for a thousand years because of its capacity to defend against bacteria. It is safe to consume and is completely pure with no additional preservatives or fillers. Oregano Leaf Oil can be used to alleviate infections, colds, and flu. Oregano Leaf Oil can support your immune system and digestive functions.* This oil is a great choice to support your overall well-being. They're vegan, sugar-free, non-GMO, and have great flavor. 
How to Use Oregano Leaf Oil
Our Oregano Leaf Oil is easy to use and even easier to enjoy when mixing in drinks. 
It may be eaten in various ways, depending on your preferences. It may be taken as drops under the tongue or mixed with
water, food
, or other
beverages
. Blend a few drops into your favorite
juice or smoothie
for a deliciously sweet beverage.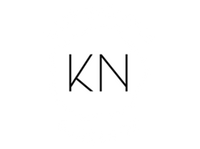 STILL IN DOUBT? TRY IT, RISK-FREE!
f you're not satisfied with our product, simply contact us and we'll give you a full 100% hassle-free refund.