Naturally Sweeten Your Favorite Recipes
Skip the bouquet with our delicious Lavender Syrup! Our premium Lavender Syrup is carefully created through a process of steeping and blending fresh blooms. Once processed, this mixture is blended over heat with simple syrup to add a thick consistency and a touch of sweetness. This delicious syrup has a light and flowery flavor that is ideally for naturally sweetening dishes and drinks.
thick consistency

all natural

light & flowery taste
La-La-Lavender Land
Our premium Lavender Syrup is a fantastic alternative to standard sweeteners such as white sugar or honey, with a unique flavor that will accent a variety of dishes perfectly. In addition to its unique flavor, lavender syrup also offers a few unique body-boosting benefits, too. You can also mix it into your coffees or lattes to create a trendy Lavender Coffee drink. Try mixing a few spoonfuls into your cake batter, cookie dough or brownie batter for a light, flowery flavor that pairs well with a variety of icings.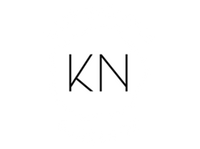 STILL IN DOUBT? TRY IT, RISK-FREE!
f you're not satisfied with our product, simply contact us and we'll give you a full 100% hassle-free refund.